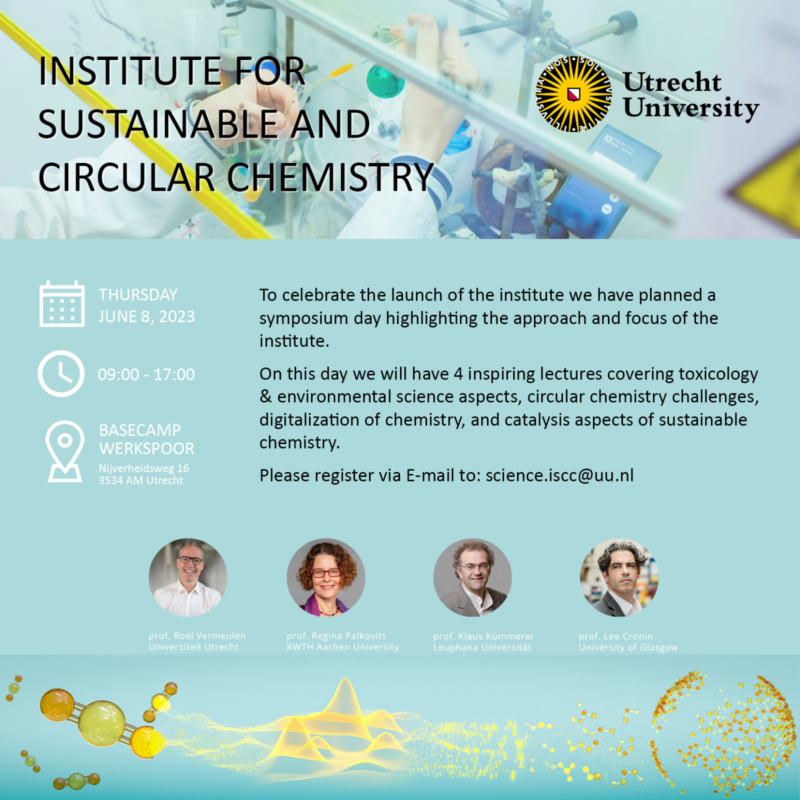 To celebrate the launch of the institute we have planned a symposium day highlighting the approach and focus of the Institute for Sustainable and Circular Chemistry.
On this day we will have four inspiring lectures covering toxicology & environmental science aspects, circular chemistry challenges, digitalization of chemistry and catalysis aspects of sustainable chemistry.
Speakers:
Professor Roel Vermeulen (Utrecht University)
Professor Regina Palkovits (RWTH Aachen University)
Professor Klaus Kümmerer (Leuphana Universität)
Professor Wilhelm Huck (Radbout Universiteit Nijmegen)

For more information and to register click here.