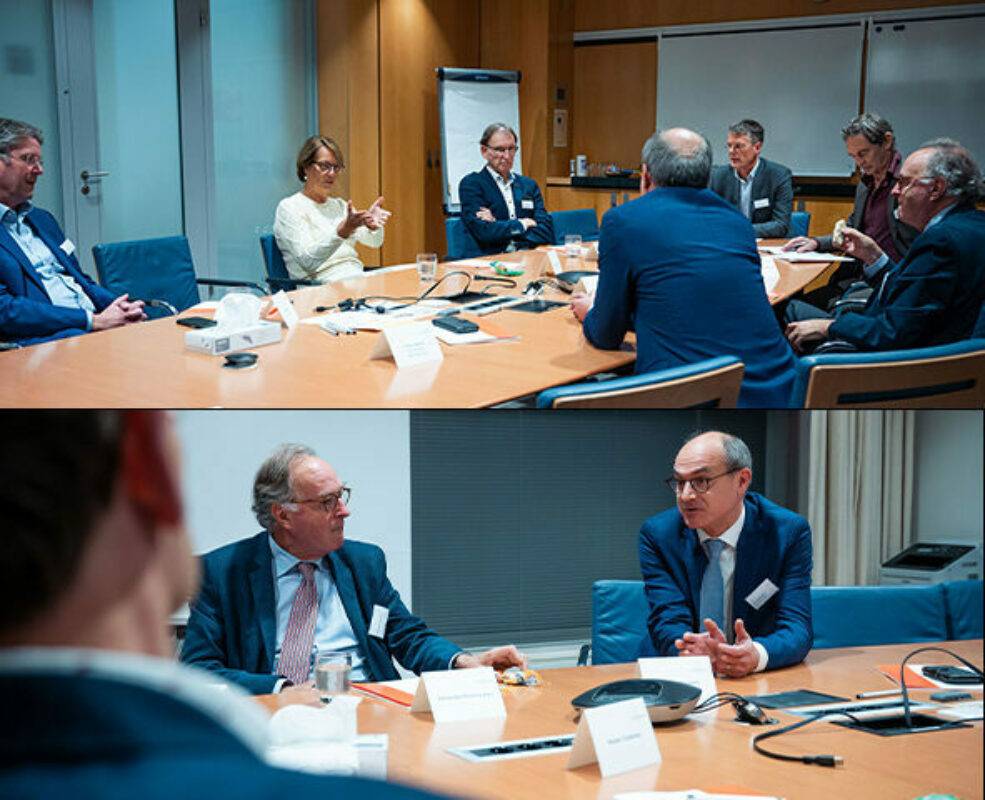 The current economic and social climate, as well as fundamental changes occurring in rapid succession, are causing companies, governments, knowledge institutes, and NGOs to emphasize cooperation for creating a new foundation for the future. The mission of the Dutch Transformation Forum is to contribute to a strong, sustainable, forward-looking economy and society by building bridges at the board level between the different stakeholders. During the Dutch Transformation Forum, Dutch participants from the public and private sector try to discern the best way for the Netherlands to position itself in a world undergoing a far-reaching transformation and to define what kind of leadership would be most effective in this context.
'No more talking, let's get to work'. the private sector, government, knowledge institutions and NGO's are united about the urgency of accelerating towards a climate neutral society.
This was one of the key insights from the Dutch Transformation Forum 2021. As guests at Shell, the approximately 100 top executives discussed the theme 'on the road to NetZero in 2050'. There was a unanimous conviction that the stage of talking is over. However, the big ambitions do call for uneasy acceleration. It's time to 'do do do'.
Other insights include:

Stop the 'target bingo' and get started, then the acceleration will come naturally.

Companies that are at the forefront of the transition will benefit the most.

A climate neutral society and economic growth go hand in hand. Worldwide, there is USD 1200 billion to be earned with sustainability.

NetZero in 2050 requires major investments in education and training. Training for energy transition is urgently needed.

The new cabinet will have to encourage mission-driven innovation more strongly.
'We will not achieve our climate targets without fundamental process change.' Bert Weckhuysen and Marjan Oudeman discussed this during the breakout session hosted by the ARC CBBC.
Read the paper of the Dutch Transformation Forum with KPMG as coordinator here: https://lnkd.in/era9UST7
The full report of the day can be read here: https://lnkd.in/eBcaxZHj