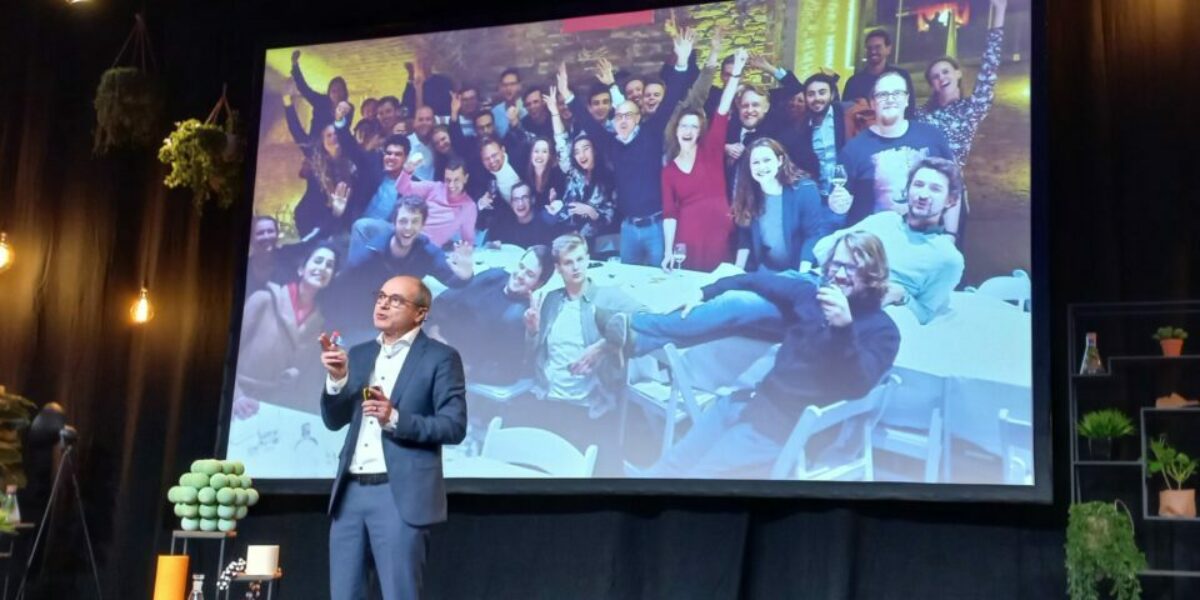 'People are our raw material', professor Bert Weckhuysen stated during his talk at the European Industry & Energy Summit 2021: Europe's largest event covering both the industry as well as the power business. In two days more than a dozen keynotes, side events, cases and energizing talks updated the audience about future opportunities and threats of the energy transition and climate agreement.
The summit focuses on a variety of subjects such as emission-free hydrogen, chemcycling, energy efficiency, electrification, carbon capture, usage and storage (CCUS), biobased chains and more. All these technologies able to energize a sustainable future.
ARC CBBC's scientific Director Prof. Bert Weckhuysen gave his talk during the plenairy opening talkshow. ARC CBBC's PhD candidate Akansha Goyal (TUD) attended the plenairy session as one of the talkshow guests.
On the second day of the event ARC CBBC hosted a side event entitled How chemistry can build the new green economy
In the energy transition green chemistry and green molecules play an important role. Replacing fossil fuels and feedstock for sustainable or recycled hydrocarbons requires new catalysts and energy carriers. But also reducing waste in traditional processes can contribute to lowering the carbon footprint of the chemical industry.
PhD candidates Lotte Metz (UvA) and Bram Kappé (UU) gave an insight in their game changing research. While ARC CBBC's founding partners, represented by André van Linden (AkzoNobel), Evren Ünsal (Shell) and Robert Terörde (BASF), together with invited quests discussed the need for new green building blocks and the challenges, they meet in the daily reality of an industry in transition.
During the side event in the afternoon Bob de Wind paid a visit to the ARC CBBC UU lab to interview Bas Terlingen.