On November 24-25 a delegation of ARC CBBC researchers together with scientific director prof. Weckhuysen and chair of the executive board prof. Feringa visited the site of BASF in Ludwigshafen.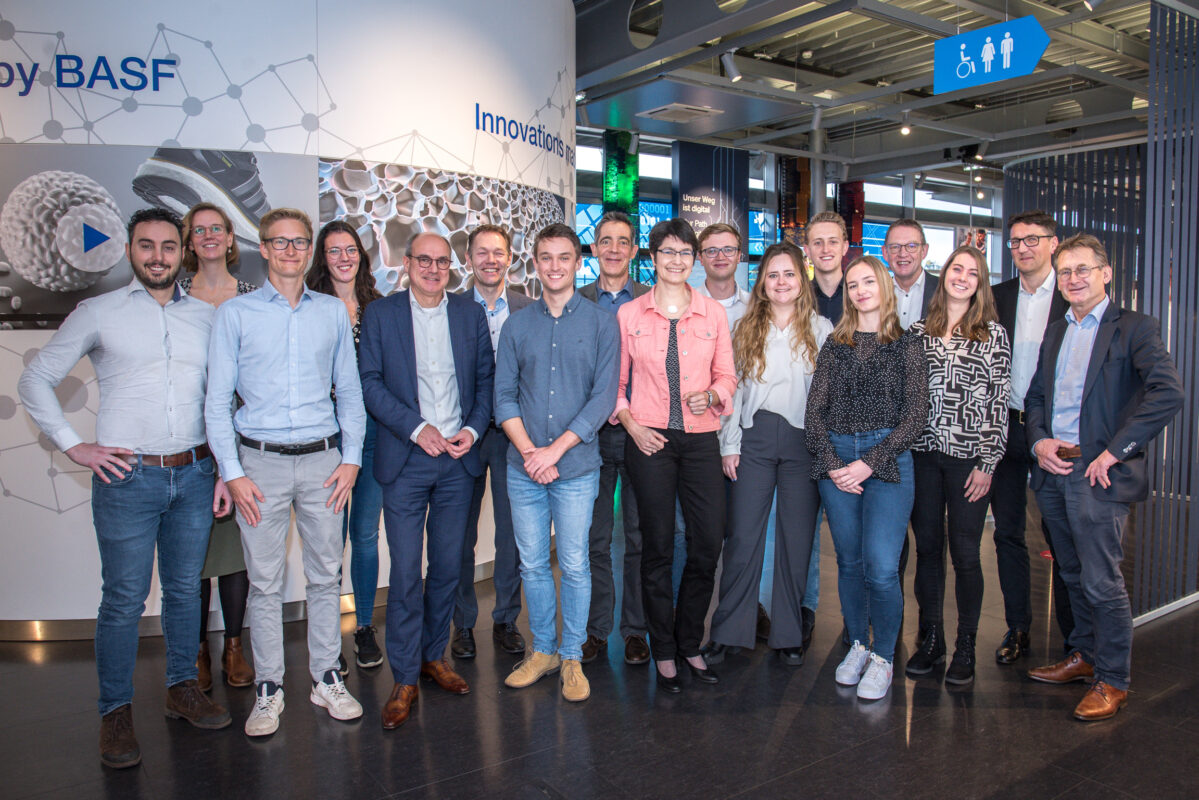 We want to thank BASF for their warm hospitality! We have really enjoyed the round tour 'by night' around the impressive facilities, followed by a lovely diner.
Day two was focused on a symposium where our ARC CBBC young researchers got the opportunity to share the latest results from their collaboration with BASF to the expert audience of BASF colleagues. This has been a great opportunity and experience for them.
Special thanks to dr. Nils Bottke for being our host during the two-day visit and also to dr. Detlef Kratz , dr. Katrin Friese, dr. Peter Berben, dr. Robert Terörde, dr. Andrei Imhoff, dr. Trees de Baerdemaeker and dr. Lukasz Karwacki. We highly appreciate the time you have taken for us and we welcome you any time at our premises to pay a visit to our labs.
PhD candidate Bram Kappé: "I was really impressed by the scale and logistics of the BASF site and was happy to be able to present my research to a room full of industry experts in the field of catalysis."