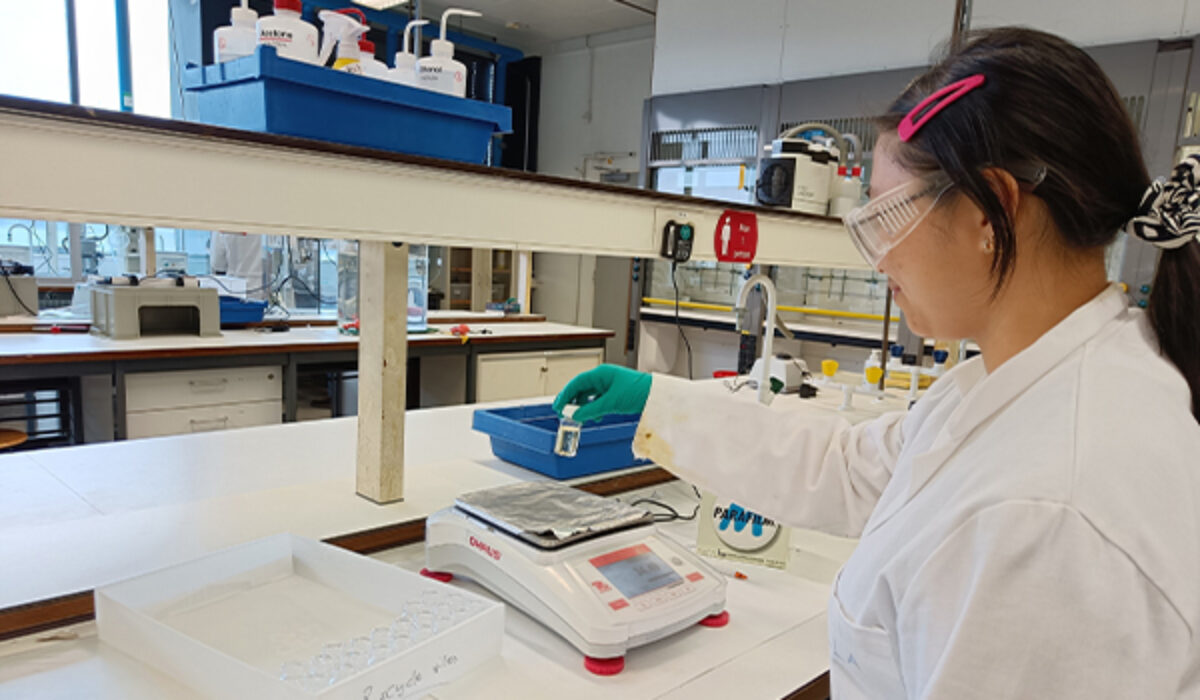 Around 150 second year students in chemistry and chemical engineering were introduced to how fundamental chemistry can be linked to daily practice in industry during a three week practical course developed by a team including PhD candidates Hugo den Besten and Ruben Feringa.
In collaboration with AkzoNobel, the students were shown what happens when you link frequently used reactions to use on a large scale.
Chemical reactions
During the practical course, the students followed the progress of a polymerization with spectroscopic techniques, and learned about the various formulations used to make resins. For example, they learned how catalyst and initiator concentration as well as monomer proportions influence the characteristics of the material and influence the velocity of the polymerization.
Revival
The practical course already existed, but the course material and focus was redeveloped especially to take advantage of this unique collaboration with industry.
Hugo den Besten, a PhD student in the ARC CBBC investigates functional coatings in collaboration with AkzoNobel, and Ruben Feringa, a PhD student focused on functional surfaces, have assessed and finetuned the course material under supervision of the course coordinators Prof. Wesley Browne and Dr Tjalling Canrinus (RUG).
In addition to the chance for Hugo and Ruben to develop didactic skills and design of educational experiments, contributions in the form of guest lectures have been given by industrial partners as well. The lectures, given by Jitte Flapper a.o., were on location in Groningen to place in context that chemistry and materials science put into practice in the lab.
It was the first time that industry was so closely involved in a practical at a didactic level in the teaching program. The response of the students to the industry connections means it certainly will continue and be developed further in the future. There have been calls to offer this program on a yearly basis.
To be continued!