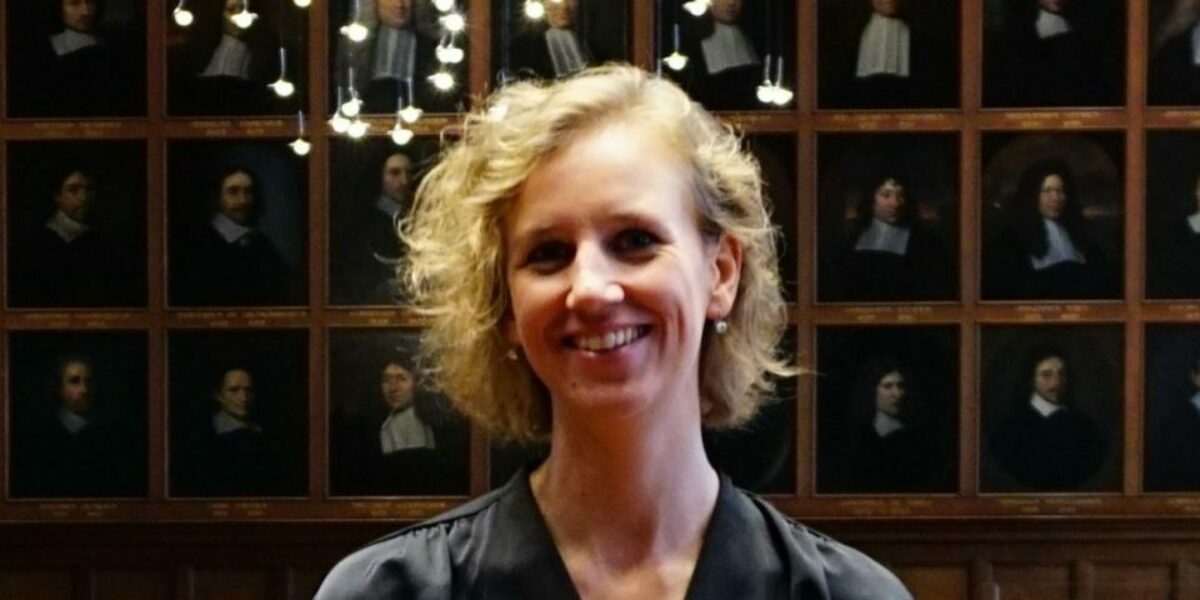 Innovation in the chemical sector is crucial for a more sustainable society. In our way towards the greenification of chemistry we have to join forces, get back to the drawing table and reinvent chemistry.
New chemistry for a sustainable future is the title of ARC CBBC's prestigious new multilateral program. 17 principal investigators from various universities will work together on three different pillars in close collaboration with our industrial partners Shell, Nobian and BASF.
Why do we need to go back to the drawing table, to the basics and 'reinvent' chemistry? What does this new project entail and what is its envisioned impact towards green chemistry? We asked project coordinator Anne-Eva Nieuwelink.
Anne-Eva has enforced our team in February this year after defending her joint doctorate PhD in September 2020. Her PhD research was based on a collaboration between Bert Weckhuysen and Albert van der Berg from the BIOS Lab-on-a-Chip group at University of Twente. Her research was about characterization of catalyst particles with emphasis on single particle diagnostics.
Start all over
Anne-Eva explains that in order to make a real change in chemical research we have to see things differently. Waste, such as plastics and CO2, is no longer waste but can be used as raw material for sustainable products.
Currently a large part of the chemical industry is based on base chemicals from fossil fuels. Molecules made up almost only of carbon and hydrogen atoms.
We need to unravel CO2 and plastics. Beside carbon and hydrogen, these materials also contain valuable atoms, such as oxygen, which we would like to put to good use. We have to start from scratch to find out what base chemicals (building blocks) are the best to make from CO2 and plastics. This way of rethinking also holds for biomass as raw material.
Also nature provides us with a range of possibilities towards a greener chemistry. For example electricity from natural energy sources such as wind- or solar energy can be used in industrial processes to produce heat for conventional thermal processes. However, we can also rethink the whole process and use electrochemical conversion to produce our desired base chemicals. In our research we have to leave the well-known roads behind, go back to the basics and reinvent chemistry.
Greenification
In our multilateral projects the academic contribution of blue sky research is the main focus of all partners, including the industrial partners, with a clear point on the horizon: a more sustainable chemical industry.
In this project chemists, physicists and engineers work on three themes that contribute to the greenification of chemistry.
One team will work on new sustainable routes for the chemical recycling of waste polymers, such as single use plastics.
Another team aims at developing new chemical synthesis methods by coupling redox catalysis to a renewable energy source. By doing so to we aim to align chemical applications with the availability of cheap electrical energy sources. Such as wind and sun energy.
A third team will work on the conversion of CO2 to base chemicals. These base chemicals, such as alcohols, can be further converted into a variety of products.
We are in this together
Greenification of the chemical industry is a complex challenge that requires different fields of research to join forces. Researchers need think beyond their own expertise and seek collaboration with other disciplines to maximize the possibility for real impact.
In her role as project coordinator, Anne-Eva constantly seeks for connections between the different researches in this multilateral project. She makes sure that as a cohesive team all project members work towards real solutions for the (re)use of plastic waste and CO2 and more energy efficient industrial processes. For example within the plastics pillar the experimental projects will rely on the results of their computational counterparts.
Anne-Eva is excited about the start of this project. It complements ARC CBBC's goal to make a real impact in the greenification of industry. It is recognized that collaboration, not only in the chemical sector but also transcending disciplines, is essential for a sustainable society. She believes this project is another step in the right direction.
Before December 2021 all PhD and postdoctoral positions will be filled and the first kick-off meeting will be held beginning 2022.