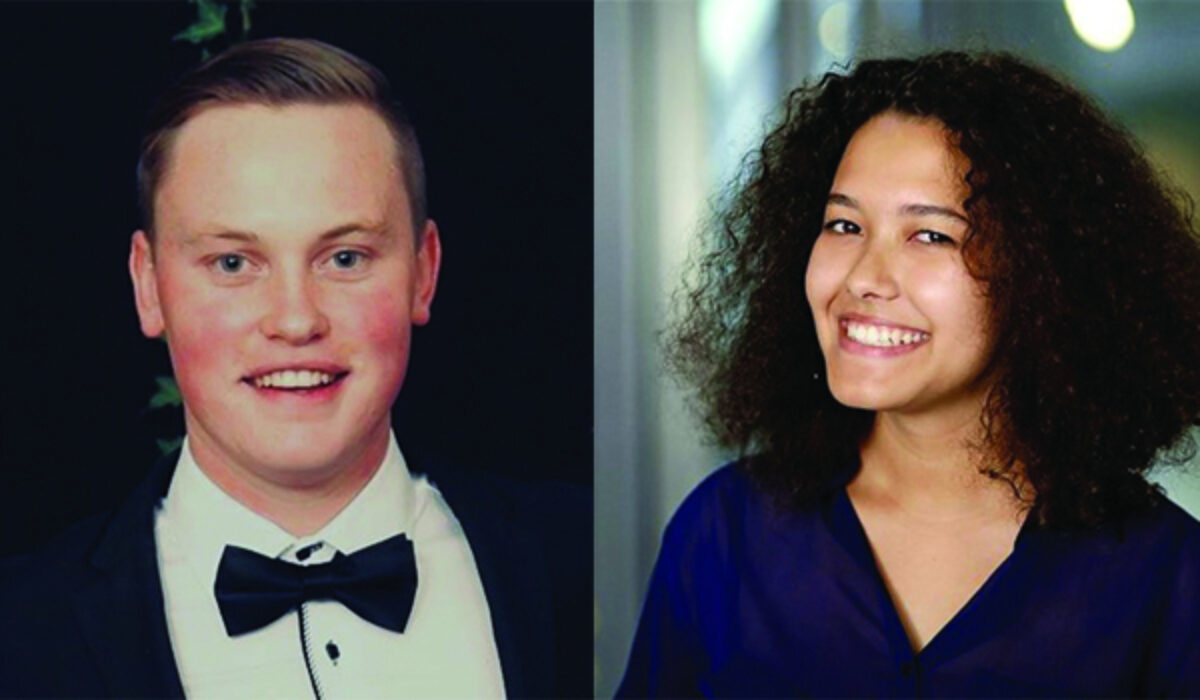 Ryno van Niekerk (TU/e)
Ryno (left photo) is originally from Stellenbosch, South Africa where he obtained the degrees BSc Chemistry and Polymer Science (December 2018), BSc (Hons) Polymer Science (December 2019) and MSc Polymer Science (April 2022) from Stellenbosch University. After completing his master's degree, he joined Sherwin-Williams (May 2022) as a research and development chemist, with his research focused on the development of performance coatings for the food packaging industry. Under the supervision of Prof. Bert Klumperman his masters research was focused on the phase behaviour of amphiphilic hetero-arm molecular brushes. His PhD will be focused on Structurally colored waterborne and biobased coatings and will be carried out in both the laboratory of physical chemistry and the Stimuli-responsive Functional Materials & Devices laboratory. He is looking forward to collaborating with the researchers at the ARC CBBC.

Jadwiga Poniatowska (TU/e)
Jadwiga obtained her Chemistry Masters (MChem) degree at the University of Edinburgh in the United Kingdom. Her Masters thesis, conducted at Syngenta, Jealott's Hill International Research Centre, was aimed at developing biodegradable polymeric microcapsules for controlled release of agrochemicals. After finishing MChem, she started her position as a PhD candidate working at the interface of Membrane Materials and Processes (MM/P) group and Stimuli-Responsive Functional Materials and Devices (SFD) group, both part of the Department of Chemical Engineering and Chemistry at Eindhoven University of Technology. Her project focuses on the development of liquid crystalline polymer nanofiltration membranes for the separation of components in non-aqueous environments.