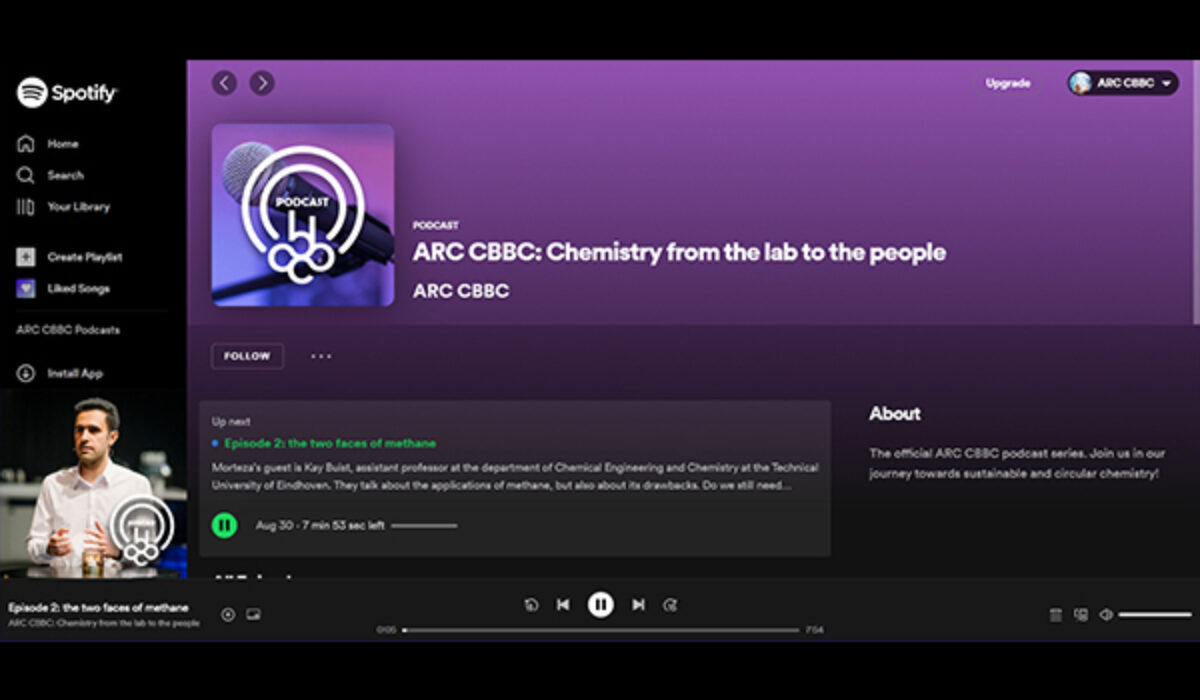 Episode 2 of Morteza Hadian's podcast Chemistry from the lab to the people is now released!
In the second episode, Morteza's guest is Kay Buist, assistant professor at the department of Chemical Engineering and Chemistry at the Technical University of Eindhoven. They talk about the applications of methane, but also about its drawbacks. Do we still need methane in the future, and if so, how can we avoid its drawbacks?
Also, ARC CBBC can be found on Spotify and Apple Podcasts! Subsribe to Morteza's podcast there, and never miss out on a new episode!