Andries Jensma
PhD candidate
University Groningen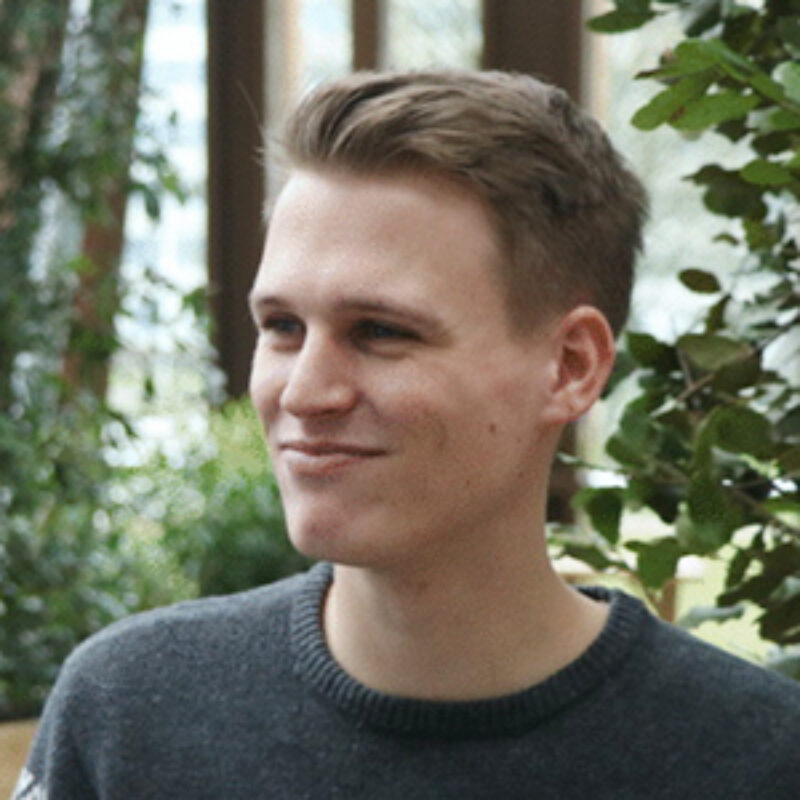 Department
Stratingh institute for Chemistry
Contact information
Room
5172.0935
Email address
a.jensma@rug.nl
Key expertises
Organic synthesis, polymer chemistry, homogeneous catalysis, photochemistry, coatings, crosslinking
About me
I grew up in Friesland, before moving to Groningen for my studies. Here I received my BSc and MSc in chemistry focusing on organic chemistry and catalysis. In August 2022 I started a PhD at the University of Groningen in the group of prof. dr. B.L. Feringa, working on sustainable coatings. Besides chemistry I enjoy football and other sports.
About my research
In 2022 I started my PhD research in a joint project between the University of Groningen and AkzoNobel. The goal of this project is to develop biomass derived monomers that can replace the fossil fuel derived acrylates in the paints and coatings industry. In previous research by the Feringa group, it was shown that alkoxy butenolides show similar reactivity and properties as these acrylates. Building on this fundament, I will focus on the development of sustainable, water-soluble or waterborne monomers, resins and polymers. In order to reach industrial application of sustainable polymers, water has to replace organic solvents as carrier in paints or coatings formulations.
Academic career
PhD candidate
2022-: PhD candidate in the field of Synthetic Organic Chemistry under the supervision of Prof. Dr. B. L. Feringa at the University of Groningen.
Master
2019-2022: Master in the field of Green Chemistry and Catalysis. Master research in the group of Prof. Dr. B. L. Feringa at the University of Groningen, working on a sustainable synthesis of acrylic acid and maleic anhydride. A second research was conducted at Symeres B.V. working on the production of anthraquinone dyes.
Bachelor
2014-2019: Bachelor in chemistry. Research project in the group of prof. dr. S. Otto.