Bas den Hartigh
PhD candidate
University of Utrecht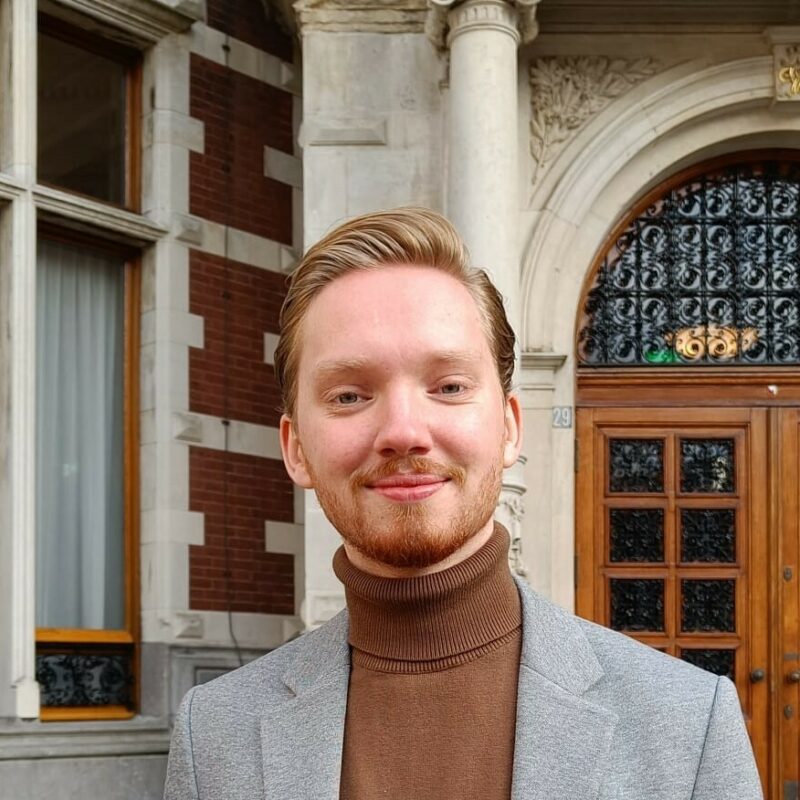 Department
Inorganic Chemistry & Catalysis
Contact information
Room
Vening Meinesz C Building 2.06
Email address
b.j.denhartigh@uu.nl
Key expertises
Heterogeneous catalysis, in-situ spectroscopy, catalyst preparation
About me
I was born in Alkmaar where I did my VWO, and moved to Utrecht for both my bachelor in chemistry and master in nanomaterials science at the university of Utrecht. I performed my master thesis in the inorganic chemistry & catalysis group where I now also started as a PhD candidate. My master's research internship was performed at SINTEF, Oslo. In my free time I like to cook, play soccer, do some bouldering and play some video games.
About my research
My project is about the CO2 hydrogenation reaction over Co/TiO2 catalysts, and more specifically about the influence of the reducibility of the titania support on the overall catalytic activity. This will be investigated by means of electron microscopy, X-ray absorption spectroscopy, vibrational spectroscopy, and more. I am highly excited about this project as, first of all, I am a keen believer of CO2 utilization, and second, a wide variety of novel techniques is employed. I believe that the CO2 hydrogenation reaction, in all of its forms, will become a pioneering reaction to achieve a circular economy
Academic career
PhD Candidate:
2023 – current: PhD candidate in the Inorganic Chemistry & Catalysis group at Utrecht University, the Netherlands, under the supervision of Prof. B.M. Weckhuysen
Research Internship
2022 – 2023: Student researcher in the process technology group of SINTEF, Oslo, Norway, under the supervision of Dr. Kenneth Schneider.
MSc
2020 – 2023: Master's degree in Nanomaterials Science, Utrecht University
Master thesis in the Inorganic Chemistry & Catalysis group under the supervision of Jim de Ruiter, about the electrochemical CO2 reduction reaction on copper-oxide catalysts.
BSc
2017 – 2021: Bachelor's degree in Chemistry, Utrecht University
Bachelor thesis in the Inorganic Chemistry & Catalysis group under the supervision of Dr. Nienke Visser, about the CO2 methanation reaction over nickel catalysts.