Bert Weckhuysen
Professor of Inorganic chemistry and catalysis
Utrecht University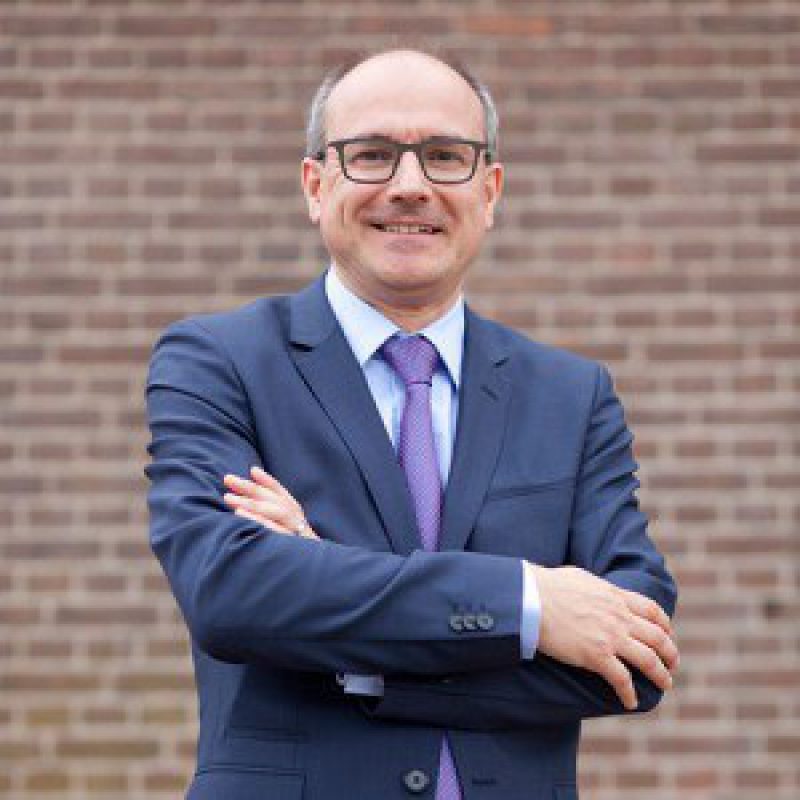 Department
Inorganic Chemistry and Catalysis
Contact information
Room
David de Wiedgebouw
Email address
B.M.Weckhuysen@uu.nl
Within ARC CBBC, I wish to accomplish...
I have been involved right from the conception of ARC CBBC making it almost natural to apply for membership. The challenges we are facing as society can only be addressed when we are building strong multi-disciplinary research teams as really challenging problems are often multi-faceted. Furthermore, it is not possible to know everything making true cooperation essential. Within ARC CBBC such teams can be formed. I certainly do hope we can build such multidisciplinary research teams, together with our industrial partners, so our current chemical conversion processes can be made more sustainable.
In my scientific career, I am most proud of...
...not specific publications, patents, but the students we are guiding every day are the most precious things a professor has. I am very proud of the new generation of scientists, which I have raised in the past 15-20 years. They have certainly the future and will bring at the end our scientific insights further so that new knowledge and progress can be made. They do not necessarily end up in academic labs, but are also employed by industries and governmental organizations. I have learned a lot from them, as a professor you learn everyday, also from your students.
Publications
S. Rejman, I. Vollmer, M.J. Werny, E.T.C. Vogt, F. Meirer, and B.M. Weckhuysen
B.M. Weckhuysen
K.B. Schnabl, L.D.B. Mandemaker, K.G.J. Nierop, O.V.B. Deen, D.D. Eefting, I. Vollmer, and B.M. Weckhuysen
F. Zand, S.J.T. Hangx, C.J. Spiers, P.J. van den Brink, J. Burns, M.G. Boebinger, J.D. Poplawsky, M. Monai, and B.M. Weckhuysen
M. Monai, K. Jenkinson, A.E.M. Melcherts, J.N. Louwen, E.A. Irmak, S. van Aert, T. Altantzis, C. Vogt, W. van der Stam, T. Duchoň, B. Šmíd, E. Groeneveld, P. Berben, S. Bals, and B.M. Weckhuysen
S.H. van Vreeswijk, L.A. Parker, J.J.E. Maris, J.D. Poplawsky and B.M. Weckhuysen
E.T.C. Vogt, D. Fu, B.M. Weckhuysen
B. Terlingen, J.W. Bos, M. Ahr, M. Monai, C. van Lare, and B.M. Weckhuysen
S. van Vreeswijk, M. Monai, R. Oord, J.E. Schmidt, A.N. Parvulescu, I. Yarulina, L. Karwacki, J.D. Poplawsky, and B.M. Weckhuysen
S. Bienz, S.H. van Vreeswijk, Y. Pandey, G.L. Bartolomeo, B.M. Weckhuysen, R. Zenobi, and N. Kumar