Harith Gurunarayanan
PhD candidate
Utrecht University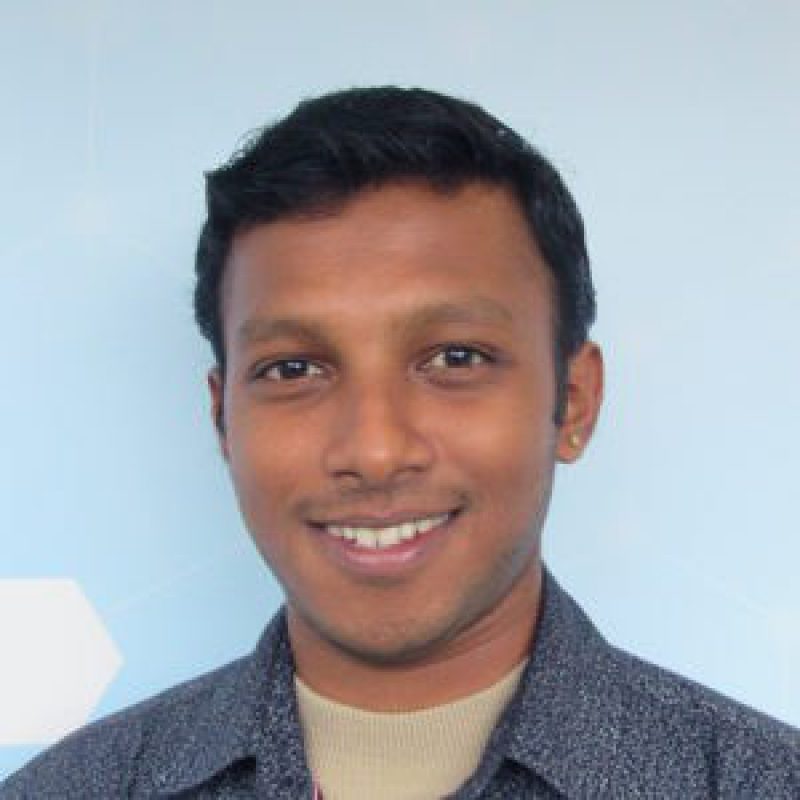 Department
Physics
Contact information
Room
Ornstein Laboratorium, Room 0.56
Email address
h.gurunarayanan@uu.nl
Key expertises
Plasmonics, Colloids, self-assembly, supraparticle, Raman spectroscopy, SERS-sensing
About me
I was born and raised in Kalpathy - a heritage village in Kerala, INDIA. My research background includes electrochemical energy storage devices, photocatalysis and sensors. Besides working, I like to travel and explore food & culture, music & attending live concerts, playing mridangam (Indian classical drum). Furthermore I like organizing activities and games with my friends. I speak English, Hindi, Telugu, Malayalam and Tamil.
About my research
It has been always challenging to understand catalytic chemical reactions at molecular level in real time, that too for reactions occurring at very high temperature. My PhD research is to develop surface-enhanced Raman Spectroscopy (SERS) in combination with material synthesis for high-temperature in-line monitoring of gas-phase products formed in real time. The focus of the research is to self-assemble thermally stable noble metal nanorods as SERS sensing particles along with suitable colloidal nano-catalyst, such that catalysis & SERS sensing are combined and will allow for not only following the catalytic events, but also deactivation pathways of the catalyst. Major part of the project is to improve SERS sensing at high temperature.
Academic career
Project Associate Dec 2018-March 2018: At National Centre for Flexible Electronics, Indian Institute of Technology Kanpur, INDIA on industrial research and development projects. Research Assistant April 2017-Jan 2018: At Advanced Materials Research Centre, Indian Institute of Technology Mandi, INDIA Project: Bio-inspired materials for photocatalysis (environmental clean-up applications) Research Assistant May 2016-Sep 2016: In the group of Dr. M M Shaijumon at the Indian Institute of Science Education and Research (IISER), Thiruvananthapuram, INDIA Project: Electrode designing for 3D sodium ion batteries Master student June 2016-April 2016: Masters of Science in Nanoscience & Technology from Bharathiar University, Tamil Nadu, INDIA Thesis: Fe2TiO5 as anode material for Lithium and Sodium ion batteries. Bachelor student June 2011-April 2014 Bachelor of Science (B.Sc.) in Applied Sciences from PSG College of Technology, Tamil Nadu, INDIA Thesis: Studies on the Photo-Mineralization of dye house effluent over reduced Graphene Oxide (RGO) – CdS Composite.
Awards and scientific honors
Best Bachelors thesis award for the academic year 2011-2014, PSG College of Technology, Tamil Nadu, INDIA