Jan den Hollander
PhD candidate
Utrecht University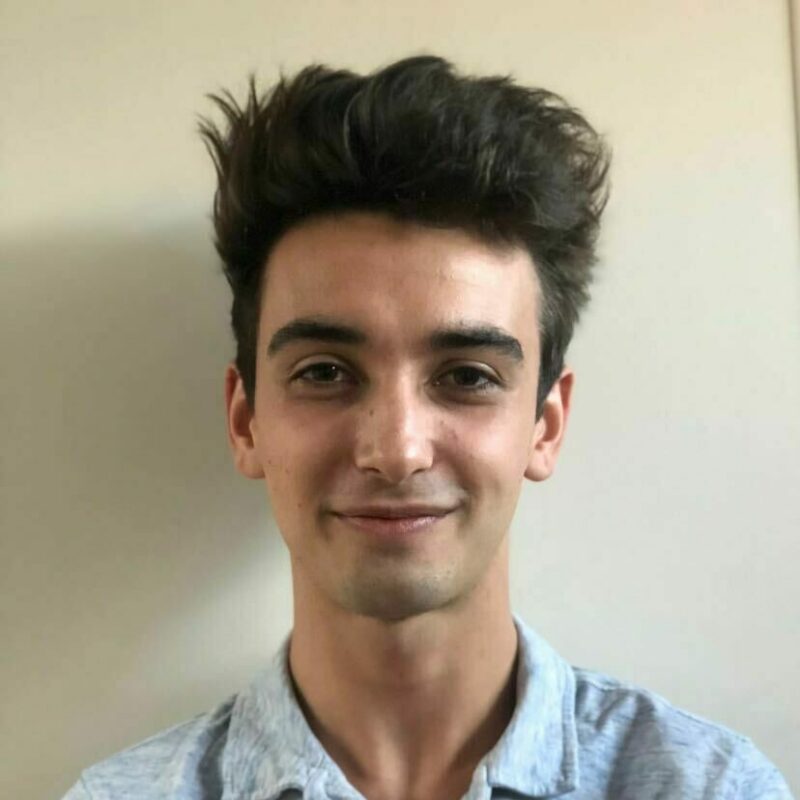 Department
Inorganic Chemistry and Catalysis (ICC)
Contact information
Room
Vening Meinesz building – Open office 2.06
Email address
j.denhollander1@uu.nl
Key expertises
Raman spectroscopy, X-ray diffraction, heterogeneous catalysis, electrocatalysis
About me
I was born in Rotterdam, then temporarily moved to Darmstadt (DE) but ended up to live in Schoonhoven for most of my life. In Utrecht, I studied Chemistry (BSc) and Nanomaterials Science (MSc), during which I mostly practiced electrochemistry and spectroscopy. To broaden my horizon, I started a PhD in a different subject: catalyst deactivation during steam methane reforming. In my free time, I like to play football, play video games, play ukulele or practice the guitar.
About my research
In my research, honeycomb-type catalyst materials (often used in automotive industry) loaded with platinum group metals (PGM) are explored to improve compatibility with smaller steam methane reforming (SMR) reactors. The goal is two-fold: researching different catalysts' performances and developing in situ and operando techniques for these monolithic structures to monitor coke formation and metal sintering during SMR to gain a better understanding of deactivation processes.
One interesting (but challenging) technique that I want to explore is Spatially Offset Raman Spectroscopy (SORS) – also used in security screening – to measure coke formation at different locations in the monolithic structure from the outside of the support.
Academic career
PhD candidate
2023 – Present
Project: 3-D chemical imaging of coke deposits and metal sintering within honeycomb catalyst materials for hydrogen production
Promotor: prof. dr. ir. B. M. Weckhuysen
Secondary supervisors: dr. F. Meirer and dr. M. Monai
Sponsors: ARC CBBC & BASF
Research assistant
2023: Six month research project at ICC under supervision of dr. W. van der Stam
Topic: 'In-house in situ Transmission XRD for Gas Diffusion Electrodes for CO2 Electroreduction'.
Laboratory assistant
2022 – 2023: Guiding first- and second-year chemistry students with organic chemistry practicals.
MSc degree
2020 – 2022: Master's degree in Nanomaterials Science at Utrecht University
Thesis: 'Probing the Surface pH during CO2 Electroreduction using in situ Raman Spectroscopy', at ICC under supervision of dr. W. van der Stam.
Internship
2022: Research internship at Avantium under supervision of dr. A. Jongerius and prof. dr. E.T.C. Vogt.
Topic: 'Stability of gas diffusion electrodes for CO2 reduction to formate'.
BSc degree
2017 – 2020: Bachelor's degree in Chemistry at Utrecht University
Thesis: 'Insight into the thermal quenching mechanism of Mn2+-doped compounds', at Condensed Matter and Interfaces (CMI) under supervision of prof. dr. A. Meijerink.