Loreta A. Muscarella
Postdoctoral researcher
Utrecht University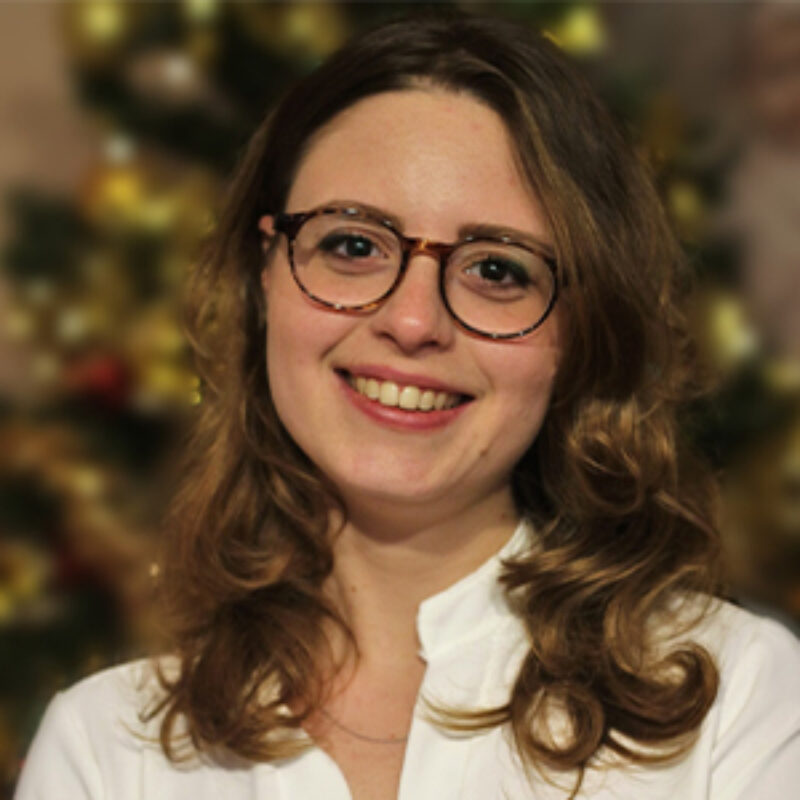 Department
Inorganic Chemistry and Catalysis
Contact information
Room
Vening Meinesz building B, 2.01
Email address
l.a.muscarella@uu.nl
Key expertises
Perovskites, photoluminescence, transient absorption spectroscopy, X-ray diffraction
About me
I was born in Palermo, in the southernmost island of Italy. I moved to Rome where I received my BSc and MSc in Inorganic and Physical Chemistry at Sapienza – Universitá di Roma. In 2018, I started my PhD in physics at AMOLF, in The Netherlands, in the group of Prof. Bruno Ehrler where I investigated the effects of strain in halide-perovskites. In 2022, I started as a postdoctoral researcher at Utrecht University in the group of Dr. Eline Hutter.
About my research
My research focuses on understanding the photophysics of three dimensional and layered two dimensional lead-free halide perovskites. In the recent years, these materials have emerged as intriguing materials for water splitting, CO2 reduction, and N2 fixation. The goal of the project is to investigate such materials as platform for photochemical and to unveil how the structural and compositional modulations are reflected on the optical properties of these materials and on their performances as catalysts. One of the key aspect of my research is the collaboration with experts in several fields as I believe that multidisciplinary research is key to significant advances in any scientific field. (Postdoctoral researcher affiliated to the hub Utrecht)
Academic career
Postdoctoral researcher 2022 – present: Postdoctoral research fellow in the group of Inorganic Chemistry and Catalysis at Utrecht University, the Netherlands. Under the supervision of Dr. E. Hutter PhD candidate 2018-2021: PhD candidate in the group Hybrid Solar Cells at AMOLF, Amsterdam, The Netherlands, under the supervision of Prof. B. Ehrler MSc 2015-2017: Joint MSc in the Molecular Photonic Group at Universiteit van Amsterdam, The Netherlands, under the supervision of Dr. R. Williams and the Nanomaterials Lab at Sapienza – Universitá di Roma, Italy, under the supervision of Prof. I. Fratoddi.