Sofie Ferwerda
PhD candidate
Utrecht University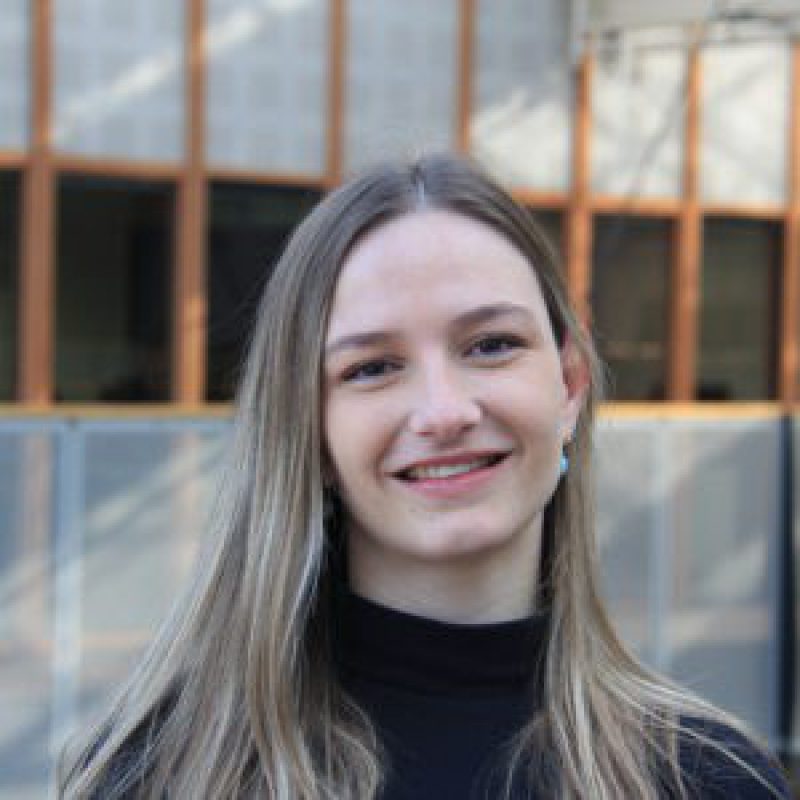 Department
Inorganic Chemistry and Catalysis
Contact information
Room
Vening Meinesz C building
Email address
s.ferwerda@uu.nl
Key expertises
CO2 valorization, heterogeneous catalysis, operando spectroscopy, catalyst deactivation.
About me
I was born and raised on the island Curaçao, and when I was 17 after I moved to the Netherlands. I completed both my Bachelor in Chemistry and my Master in Nanomaterials science at Utrecht University. Although I'll never get used to the Dutch weather, I decided to stay another 4 years here for my PhD!
About my research
Dry methane reforming (DMR, CH4 + CO2  2 CO + 2 H¬2) provides a way to convert two major greenhouse gases for the production of synthesis gas. The Ni-based catalysts typically used often suffer from rapid catalyst deactivation due to carbon formation. By gaining new insights into the coking mechanism and structure-performance relationships, with operando spectroscopy and microscopy, we hope to improve catalyst synthesis via rational catalyst design.
Academic career
PhD Candidate 2021-present: PhD Candidate in the Inorganic Chemistry and Catalysis group, under the supervision of dr. M. Monai and prof. dr. ir. B.M. Weckhuysen Master Degree in Nanomaterials Science 2019-2020: Master thesis research in de group of Inorganic Chemistry and Catalysis at Utrecht University, under the supervision of prof. dr. ir. B.M Weckhuysen 2020-2021: Internship at BASF de Meern, under supervision of ir. A. Goulas and dr. E. Groeneveld Bachelor Degree in Chemistry 2018: Bachelor thesis research in de Inorganic Chemistry and Catalysis group (now Materials Chemistry and Catalysis), under the supervision of prof. dr. P.E. de Jongh